SOLUTIONS THAT WORK.
---
People You Trust.
Technology Support
DakotaPC's process and technology expertise enables us to deliver measurable business benefits to our clients so that they can achieve the greatest benefits from their strategic investments in technology. Our technicians spend their days protecting those investments by staying on the absolute cutting edge of modern capabilities. We learn on our own time. We do not learn at our customers expense. DakotaPC is dedicated to ensuring you have unsurpassed uptime and productivity. We use only the highest quality components and industry leading technology. Our dedicated staff will work with you to make sure you get the exact product or service that fits you or your company's needs. We have three different ways we can help you:
In Store
You can bring your technology to us! Whether a computer, device, or other piece of technology you need help with, just bring it down to our store and we'll be able to get it looked at right away!
On Site
We can come to your technology! Sometimes it's just simpler to have our qualified technicians come directly to you. This is great for networking issues or specialty equipment but can be done for general computer issues as well!
Remote Support
We can help you over the Internet! In many instances we can simply log into your computer remotely and fix your issue without anyone going anywhere. Contact us today and one of our technicians can determine if this is the best option for you!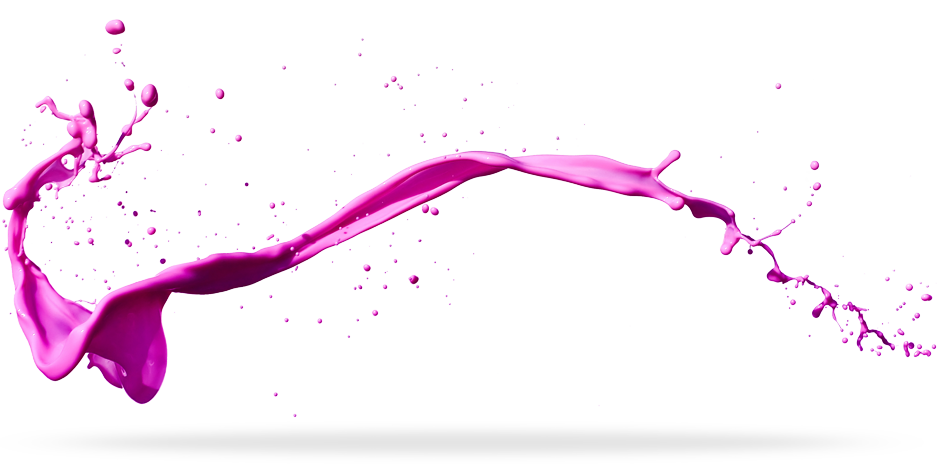 Website Design & Marketing
Your business needs more than just a website, it needs a Technology Partner. This means more than just designing layout, creating content, and managing the technical requirements. It means working with you to help your business evolve, and promoting your site to its maximum benefit as a sales and communication tool.
DakotaPC creates custom websites - not template-based "cookie-cutter" sites that slap your name at the top and plug in your picture. Genuine custom websites, built one at a time, designed for YOU by our professional web developers. A first impression is long lasting. We provide complete end-to-end web presence services for businesses. Website design, email, web hosting, domain names, logo creation, graphic design, and much more to ensure your business is represented accurately online. You can see some of our work below, and more by visiting our portfolio.
Data Backup & Disaster Recovery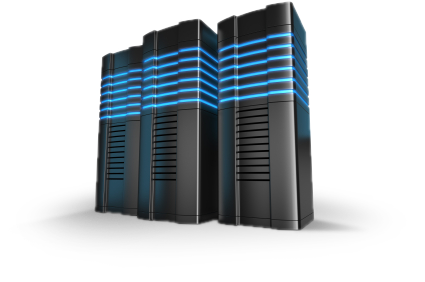 When your technology goes bad, don't hit the panic button. Just give us a call! DakotaPC offers several on site and remote backup solutions to protect your important data. Our backups are encrypted for privacy & security. Hardware failure, software corruption, virus infection, spyware, ransomware, theft, accidental deletion, and natural disasters are just a few of the ways you can lose you data. You never know just how much you needed something, until you can never get it back! We offer backup solutions for individuals as well as businesses. Hardware failures and data loss cost companies trillions of dollars per year. Don't learn the hard way. Protect your important data by calling us to schedule a backup consultation today!
End-To-End Data Encryption
Data security is incredibly important to us. Our facility is under 24/7/365 surveillance and armed guard. All your files are encrypted before being transmitted and they stay encrypted while being stored using military-grade security.
Real-Time Continuous Backup
You don't have to worry about forgetting to back your computer up anymore. Our backup solution is constantly checking for new files and any changes made to current files, the software will then backup all those files continuously throughout the day.
Off Site Storage Redundancy
Having a good on site storage solution is great but it does not cover some of the more serious problems that can arise. Fire, theft, electrical surges, malware, and hardware failure are just a few events that can destroy data within on-site backup solutions. DakotaPC's off-site backup solution takes care of all those worries. If you have any of the above disasters we can get your files restored and get you operational as quick as possible.
Backup Integrity Verification
If a computer has not been backed up or if there is an issue with the backup the staff at DakotaPC is automatically notified and we will take the proper steps to make sure the issue is resolved quickly.
Video Surveillance & Security Systems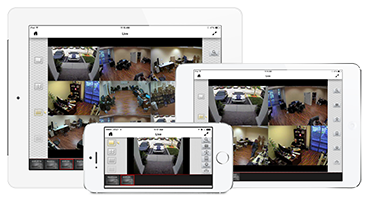 DakotaPC can help secure your family, your employees, and your property using our state-of-the-art cameras, servers, and management software. We have helped many local businesses recover stolen items and prosecute those responsible with the video evidence provided by the full HD 1080p video and high quality audio files stored on our proprietary surveillance equipment. Our camera systems are the most powerful offered in the industry and are compatible with most mobile devices which will allow you to view the cameras from anywhere you have suitable cell service. The applications for these surveillance systems are virtually unlimited. Our customers are using them for more different uses than we ever imagined.
Darkness cannot exist where there is light.
1080p High Resolution
Crystal clear 1080p high definition video will allow you to see in fine detail. Recognize faces, read license plates, and detect activity from distances that were previously unreachable by traditional security systems.
Audio Recording
Without both eyes and ears, it can be hard to understand everything that is taking place in a situation. With our built in microphones on each camera, you will be able to hear everything as well as see everything.
Motion Detection
With our surveillance system standing guard, you can be notified of any movement within the cameras view via alerts sent directly to your cell phone. If someone is somewhere they shouldn't be, you'll know!
Infrared Night Vision
Adaptable with Infrared night vision capability, there is no darkness our cameras can not see through. When lighting changes, they adapt and create a crisp image regardless of lighting conditions.
Top Reasons You Need A DakotaPC Security System
Theft Prevention

Dispute Resolution

Livestock Calving

Pet Monitoring
Activity Logging

Lawsuit Protection

Insurance Claims

Court Evidence
Nanny Camera

Child Monitoring

Employee Monitoring

ASSET PROTECTION
Additional Services We Provide
click "+" to expand
Computer technology is what we do. We offer new desktops, laptops, servers, monitors, and all the accessories to go along with a new computer to make the experience as quick and seamless as possible. We design and build our own desktops so that when you receive your new computer you know that you are not getting any old computer off the shelf at a big box store. Every new computer is designed, built, and tested by our technicians, one at a time. All new desktops come with a 3 year parts warranty.
Does your business need a new server? DakotaPC offers a wide range of server solutions that will fit your business not only for today but for years to come. Because We build our own servers we are able to design and deliver a server that meets and exceeds your specific requirements. We offer file servers, application servers, SQL servers, domain controllers, multi-location syncronized servers, and much more. DakotaPC is able to design and impliment a solution that is right for you.
Not looking to buy a brand new computer? We offer a range of refurbished systems that have been completely gone through by our technicians to make sure you get a computer that fits your needs and your budget.
Having a fast and reliable network is incredibly important. Knowing that you can count on your network to work with the high speed pace of technology is a must in this technological age. DakotaPC offers a wide range of network equipment, both wired and wireless, that will make sure you have as close to 100% up-time as possible. Our technicians have a strong background in network infrastructure and it is something we pride ourselves on. Whether you are looking to just connect a few computers together or if you need a large scale point-to-multi-point wireless network setup, DakotaPC has you covered. We are able to design, implement, and manage multi-point and multi-mile wireless deployments for your residential or business environment.
Just like with your house or vehicle, performing preventitive maintenace is crucial to ensure your equipment is running to its fullest extent and to make sure you don't have a much more costly repair later. Computers are no different. We offer a wide range of preventitive maitenance soltuions that will keep your computers up and running. We can remotely maintanin and monitor your computers or severs so that you don't have to.
We rely on our cellphones now more than ever before, and it will continue that way. Although there have been some great leaps forward in cellular coverage there are still locations that need a boost. Whether you are in a rural area or the materials used in the construction your building are causing you to have low signal, DakotaPC is able design and implement a cell booster solution that is right for you.
We have a combined 60 years of professional work experience in the technology field. Since our expertise covers such a wide range of different experiences, we are able to look at your problem and come up with the correct solution the first time. If you are looking to buy a new piece of equipment or software we will make sure you have the correct information to make an educated decision. We can perform a systems audit at your business and help you utilize your budget more effectively to ensure return on your technology investment.
Employee integration is key to making sure your business succeeds. We can work with your employees to ensure they know how to operate to the best of their ability. In the event of a terminated employee we can make sure computer and network access is revoked, protecting your infrastructure and valuable intellectual property.
You have spent years making sure you provide the best products and services to your clients and we will make sure we do the same for you.
There are many parts involved in keeping a company functioning correctly. Sometimes you can't get everything you need from one place, and that means having several different hardware or software vendors that all need to work together. We can work with your vendors to make sure all of your technology integrates together correctly. Whether you have existing technology in place or you are looking to get a new piece of equipment, we can make sure things mesh together smoothly.
You can't pay someone for passion. We take our work personally.